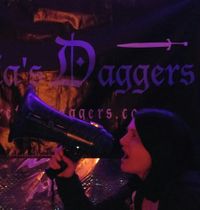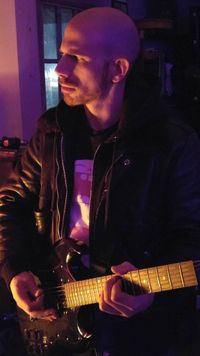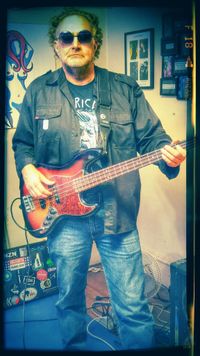 Lucretia's Daggers formed in 2001 in Boston,Massachusetts, United States, has a uniue and irreverent style. Check out the exclusive interview with the Local Stage.
Local Stage: First of all, introduce yourself to our audience. Who are Lucretia's Daggers?
Lucretia's Daggers: Thank you, Paulo. Currently we are a band of three people, with Donni Darko on bass, Artemis Juno on evil guitar and syncopated laptop, and I, Lucretia X. Machina, with introspective lyrics and vocals.
Local Stage: How long have you played together?
Lucretia's Daggers: Lucretia's Daggers has existed in various incarnations since 2001. This particular formation has been around since the summer of 2016.
Local Stage: The name that is related to Lucretia My Reflection by Sisters of Mercy?
 Yes. It's a tribute to both the Lucretia's Daggers: Sisters Of Mercy in particular and the gothic / industrial music in general, as we are a mix of gothic, industrial genre and other musical genres.
Local Stage:  About the song "Public Transit". Could you explain something about the lyrics? Is it about some common situation you experience in the city?
As with "Retail", however, you will notice that all our "complaints" are with the I tried to address every "evil" when using the Massachusetts Bay Transport Authority (MBTA) Public Transportation System (in the Boston area) ... from the point of view of a disgruntled passenger. Like "Retail", PT is a dramatic and comical commentary on (the lack of) human decency in everyday real life space. "Public Transit" is the second in the "Snarkalypse" trifecta, after "The Horrors of Retail".  Oh, my God, yes. Lucretia's Daggers:passengers / customers, not the business itself! (As a non-driver of long life, I love the MBTA, I forgive you for your failures but not the rudeness of your users!)And ... keep rocking in the "free" world !!