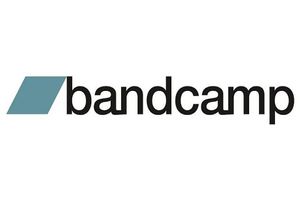 Bandcamp is doing it again! Starting August 7, Bandcamp is waiving its fees on all First Fridays of the month...for the rest of 2020!
All of Lucretia's Daggers' digital tracks, EPs, and CDs from Thoughts & Prayers and Sad Flower Songs are free of Bandcamp fees every First Friday of the month...for the rest of 2020! Get your LD tracks/EPs here! 
Bandcamp Fridays started back in March to support artists impacted by the pandemic, and in the past few months the music community has come together in a huge way: in just four days, fans put more than $20 million directly into the pockets of artists and labels. 
To continue supporting artists during the pandemic, Bandcamp will keep holding Bandcamp Fridays on the first Friday of every month for the rest of 2020! Please spread the word for all bands everywhere! Details here.

FEATURED ON BANDCAMP: On Earth Day, April 22, 2019, Lucretia's Daggers recorded our five-song EP, "Thoughts & Prayers". It's a semi-post-apocalyptic, socio-political, mixed-genre CD produced at Watch City Studios in Waltham, MA. 
Check out our online store for Downloads and CDs (printed with vegetable inks & recycled paper sleeve). Just $5 for 5 tracks.
The band misses you and looks forward to playing for you again...at our debut with guitarist Maxx Charvelle!