Recorded on Earth Day and released in the summer of 2019, "Thoughts & Prayers" is a mixed-genre socio-political electro-rock shock exploring gun violence, climate change, bad bosses/bad relationships, and depression. Get your copy (tracks or CD) from our Bandcamp or our Online Store for just $5! Or contact us at lucretiasdaggers@rcn.com. We'd love to hear from you!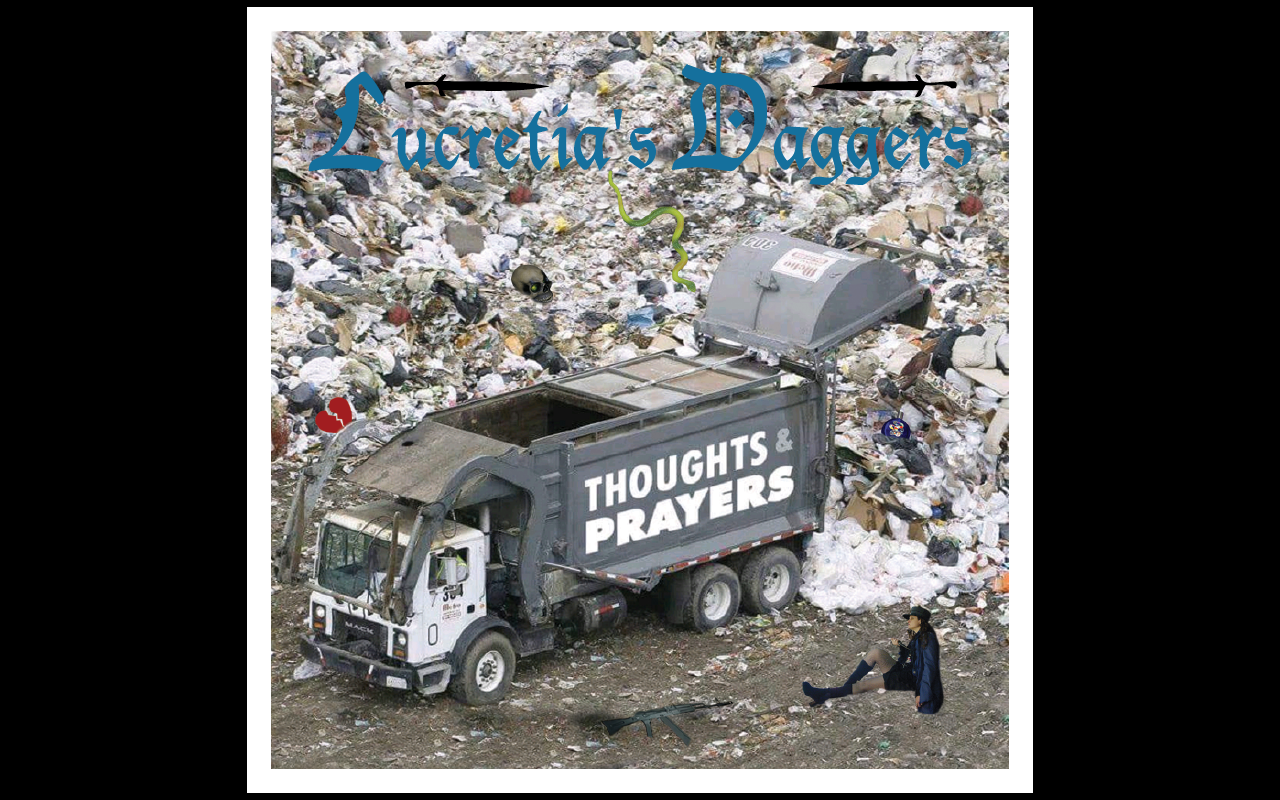 Ladies, gentlemen, and everyone in between:
LD's EP "Thoughts & Prayers" has been reviewed by the great Eric Saeger of Hippo Magazine out of Nashua, NH in the Halloween edition, 10-31-19! And he totally nailed it! See review on p. 38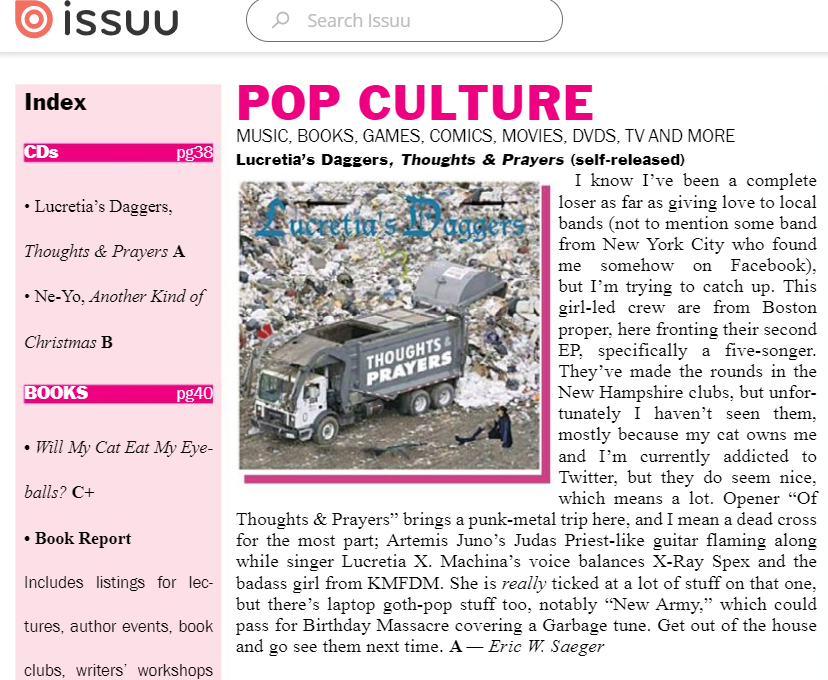 Stay tuned for news/announcements and feel free to contact us!