The "Lonely Island" video shoot has been going great with three days' taping of the band in iconic spaces and places from the band's practice home base in Watertown MA, including along the Charles River Greenway, indoors at a warehouse and at the School of Rock across the street, in front of a Hatch Maker Space, and at various historic buildings like the colonial Abraham Browne House on Main Street...even at the entrance of a Buddhist meditation center! (See below.) 
 LD contemplating its existence at Won Buddhism Center of Boston: 
Singer Lucretia X. Machina asks: "Where is my mind?"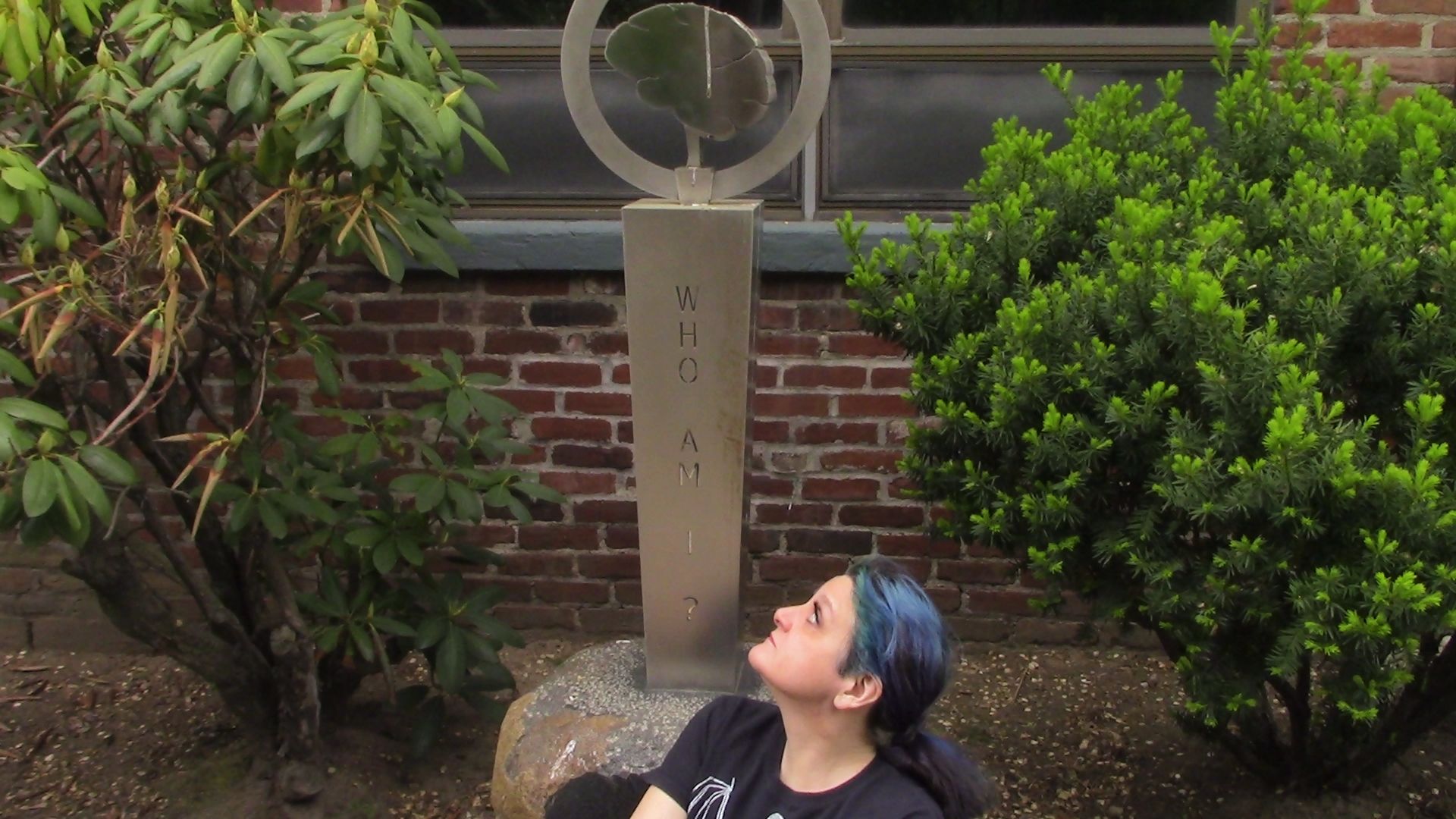 Bassist Donni Darko ruminates on "the only band that really matters...The Clash!"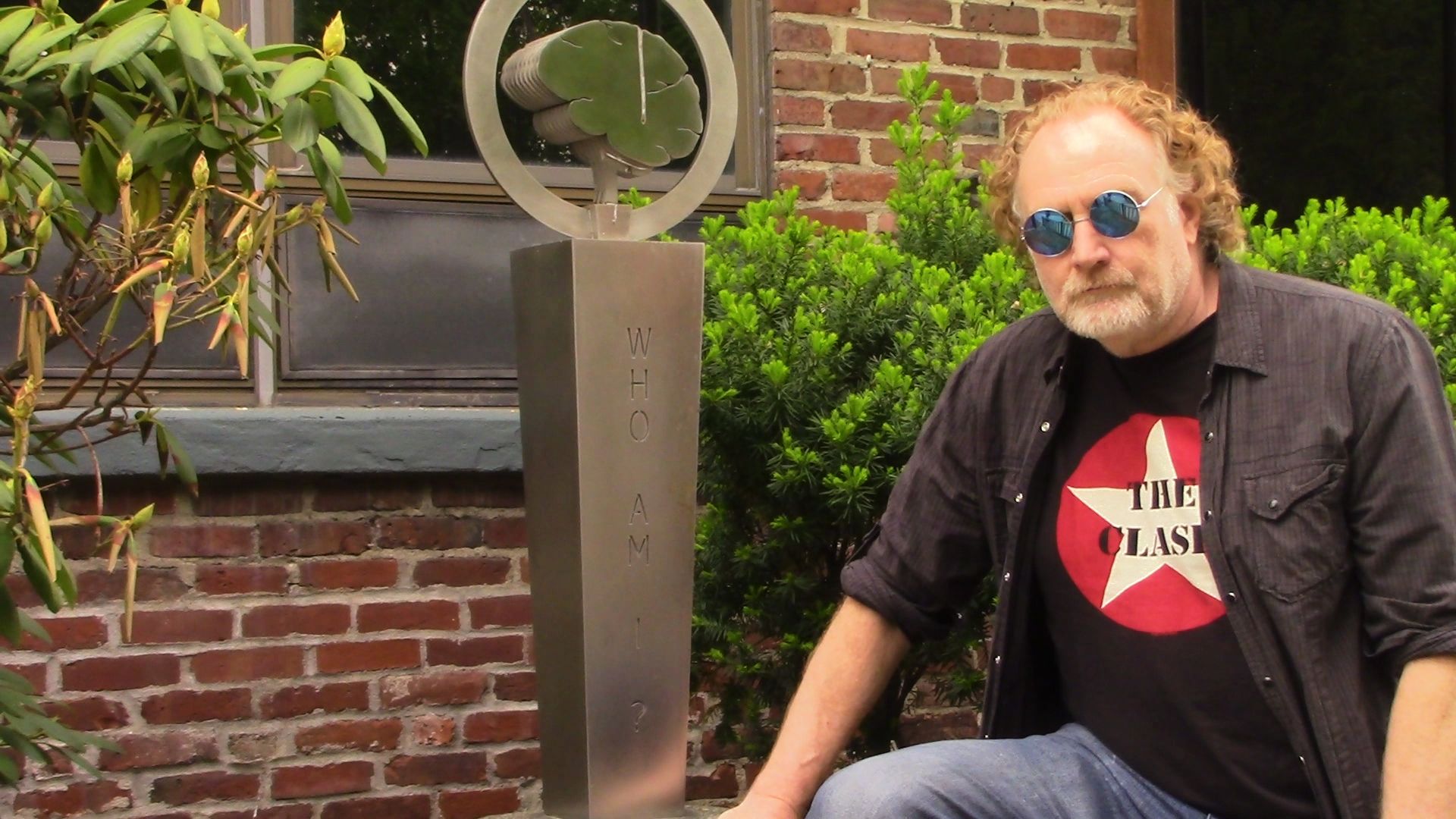 Guitarist Maxx Charvelle ponders: "To (use a) pick or not (to pick)?; that is the question..."